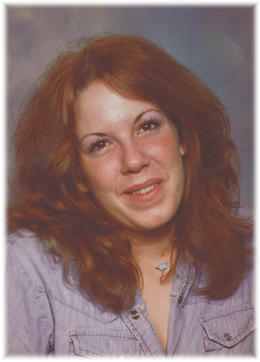 Sherry Lyn Burris, 48, passed away at her home on Lake Geneserath. Sherry was born on February 16, 1956, in Lapeer, Michigan to Patricia and Bernard King. She worked as a waitress and cook, and enjoyed many arts and crafts, along with gardening. She became a mother and worked hard for her children. In recent years, Sherry's health had started to deteriorate due to illness. God took her home on May 17, 2004.
She is survived by her mother, Patricia Burris; three children, Holly Jade Burris, Derrick Aaron Burris, and Patrick Morgan Burris; three grandsons, Eli DeLynn, James DeShawn Thomas II, and Skyler Williams; her sister and brother-in-law, Sandra and Perry Fortier; two nieces, Amy and Renee; and nephew Jeremy.
The funeral was held at the Beaver Island Christian Church on May 21st, followed by burial at the Beaver Island Christian Cemetery.
A personal note from Carol LaFreniere that was shared by many others: "Sherry was my friend for many years, and will be greatly missed."
---
The Real Beacon:
---
Search the Beaver Beacon Web Site & Archive: