The Paradise Bay Dive Shop comes to … Paradise Bay
This summer one more dream will be unfurled against the Beaver Island backdrop: Mike and Gail Weede will open their Paradise Bay Dive Shop here on Beaver Island. Located at the former Gillespie Oil and Transit office and dock, Mike and Gail will be teaching the finer points of diving, taking guests for dives on the various wrecks scattered around the archipelago, or simply conducting a sunset cruise on a balmy evening.
After a winter diving in Florida, Mike and Gail are full of new stories about underwater lore–maybe next winter they'll stay and write a book.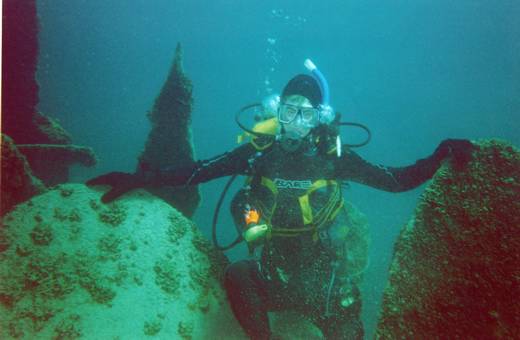 Mike and Gail plan to use their 30' Baha, Island Time, the perfect size and speed for a 6-pack charter. Mike is a PADI-certified instructor as well as a licensed Coast Guard captain. Mike and Gail have developed a relationship with some Traverse City dive shops, who will send divers here to complete their certification and give discounts on equipment to Mike and Gail's customers–they'll have some equipment to rent , but haven't yet been able to stock a complete line of gear.
Lately a number of conscientious voices have been championing ecotourism. Almost as the answer to that prayer this enterprise has appeared on the heels of other eco-friendly businesses such as Ken Bruland's Inland Seas Kayaking and Eric and Carrie Myers' Beaver Island Eco-Tours. "Take only pictures, leave only bubbles" is the Dive Shop's motto, so let the bubbles begin. To get in on the fun, bring your log book and a valid 'C' card–or just give them a call. Early bookings have been encouraging, so this summer keep an eye out for red "diver down" flags with their diagonal white stripe: if you're in a boat, remember to stay 150' away.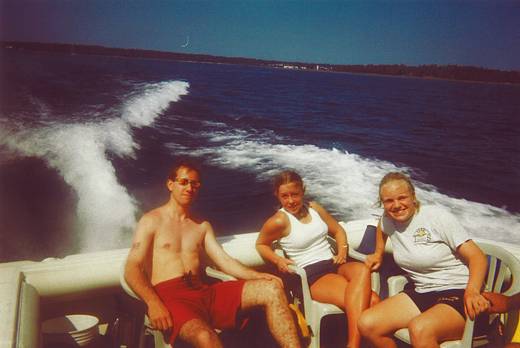 ---
The Real Beacon:
---
Search the Beaver Beacon Web Site & Archive: