Bill Welke 1922 - 2002
Bill passed away on December 7, 2002. He was born on June 28, 1922 in Detroit, the son of Elizabeth (Oberle) and William Welke. He graduated from Walled Lake High School and the Detroit Police Academy, and served two years in the United States Army Air Force. Bill also attended the Wilbur Wright trade school, where he trained as a machinist.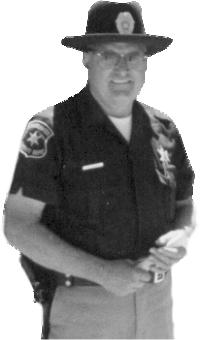 He worked at many occupations over the years, including as owner and chief pilot of Island Airways. Through the years Bill owned and operated contracting, excavating, well-drilling, and saw mill operations. In addition, he served as the Deputy Sheriff on Beaver Island and as a member of the Detroit Police Force.
Bill began flying in 1943 when he was 21 years old. His first landing strip was a 600' strip cut out of his fathers' wheat field. He was a talented flight instructor and enjoyed passing on his love of flying to his students. Bill was at his happiest surrounded by airplanes, people, and his dogs (most recently Marney, Katie, and Kellie).
Bill was a longtime member of Holy Cross Catholic Church.
He is survived by his wife of 56 years Betty (Cutler) Welke and their five children and their spouses: Jean and Bruce Kinsley of Beaver Island; Paul Welke and Angela LeFevre of Beaver Island; Mark and Sue Welke of Marquette, Michigan; Carl and Laurie Welke of Tecumseh, Michigan; and Anne Welke and Bruce McPhilips of Charlevoix. He is also survived by his brothers and their wives: Robert and Sue Welke of Beaver Island; Donus and Dory Welke of Archbold, Ohio; and Charles and Catherine Welke of Beaverton, Michigan. Bill is also survived by many grandchildren, great-grandchildren, nieces, and nephews.
Memorial contributions may be directed to Beaver Island Emergency Services or the Beaver Island Rural Center c/o General Delivery, Beaver Island, Michigan 49782. Bill wished to be cremated. A memorial service will take place at Holy Cross Catholic Church in early 2003.
---
The Real Beacon:
---
Search the Beaver Beacon Web Site & Archive: