Squaw Island Lighthouse
On Squaw we moved quickly up the narrow path (which had been blazed through the thick underbrush to haul in the restoration materials) until the attached keeper's house emerged. To be proper, waivers were signed so any liability fell on our shoulders alone, and of course we signed the guest-book, adding our names to those lucky enough to set foot here since the light closed in 1928.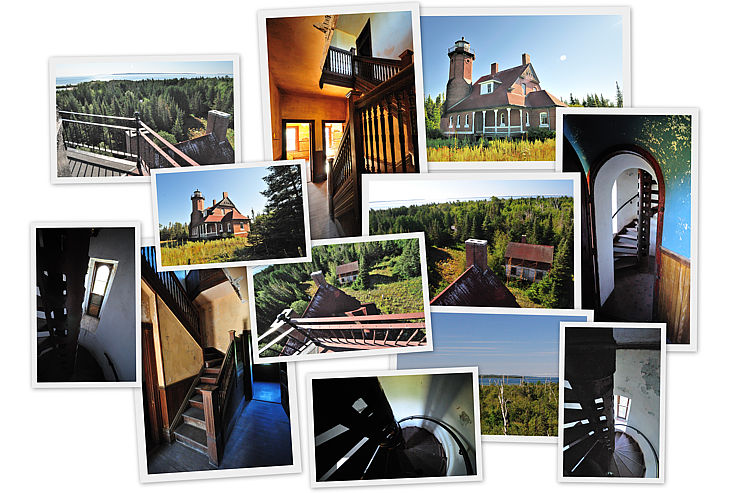 From the top of the light, an army of the sticks of dead white birch trees soar high above the evergreens and smaller green trees, just allowing a small inlet of brilliant blue water to be visible between the far shore of Squaw and Whiskey, with the silhouette of High providing the backdrop against the vast lake to the south.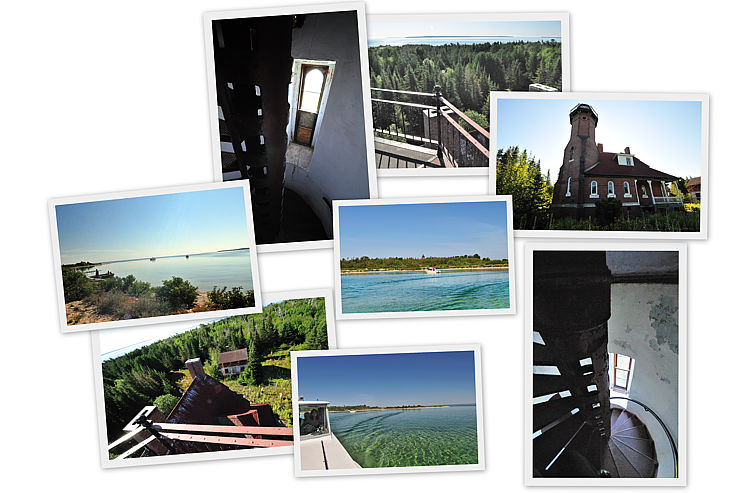 We had a long day ahead, so reluctantly we set off again. It would have been fascinating to talk with Bernie all day about his experiences, but that would have to wait. With Jerry and a group of four of us on the bow, the rest in the cockpit to the stern, we lifted anchors and were underway. Leaving Bernie's boat and dinghy on the beach as the light became more visible above the trees, we motored away from shore.

Lansing Shoal Lighthouse