Grays Reef Lighthouse
As we made our way on to Grays Reef, a freighter dwarfed a small sailboat on the horizon, identifying the shipping lane these lights were erected to make safe a century ago. From the water, the low door in the Grays Reef Light's cribbing was striking. On top, the bolted steel structure seemed eminently modern, built almost like a ship for the task at hand.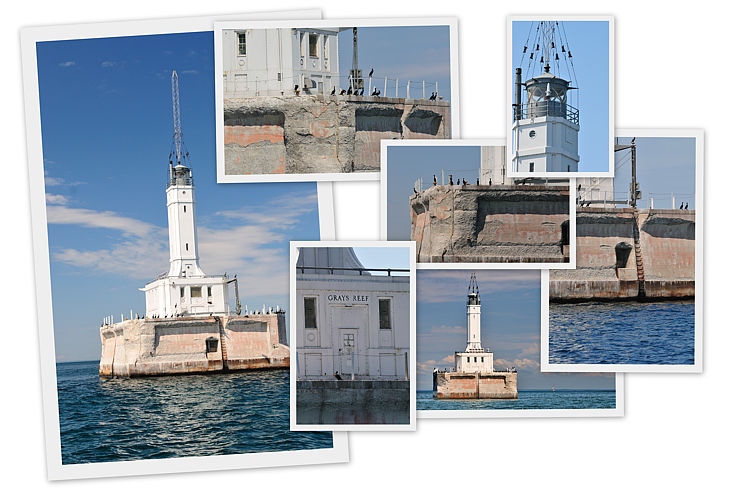 In the distance the White Shoal light was a few inches high on the horizon, like a great chess piece floating on a glass lake against the turbulent sky. Presenting a different world than the vision of this light we got from the air in April, the grand entry and the glass still in the windows made this the most fairy-taleish of the beacons, though her red painted stripe was strewn with a patina of hundreds or thousands of white streaks—magical nevertheless.

White Shoal Lighthouse