Whiskey Point Lighthouse
As we passed Whiskey Point and the Township Hall, with CMU's boathouse and docks casting dark shadows on the sunrise-reflecting blue water, we passed the brig Niagara, which was resting at anchor just outside the harbor's mouth. The cool August morning air and the long serene striations, with a couple white clouds on the horizon, set the perfect tone for our journey. The yellow sides of the Niagara and her masts were mirrored in the tiny ripples in her lee.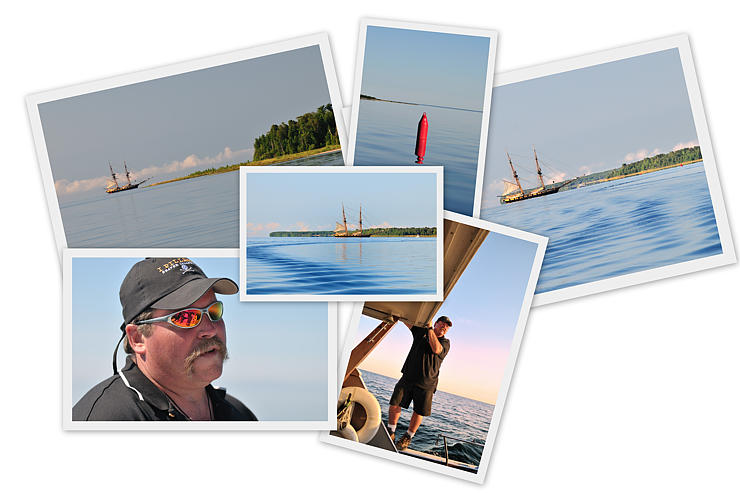 First on the itinerary was a trip past Garden, looping around the #4 buoy off Whiskey for a stop at the privately owned Squaw Island to meet with Bernie. He arrived in his own boat for a quick talk about all the restoration work that had been done to the lighthouse since the tragic vandalism of the 80s. It was quite remarkable to come so close to shore in Jon's 35' boat, although it must have been even more breathtaking when the light was operable and the manmade landing around the point cleared. Yet this was close enough to take us back in time to a different way of life and technology.
Squaw Island Lighthouse