Threads that … Talk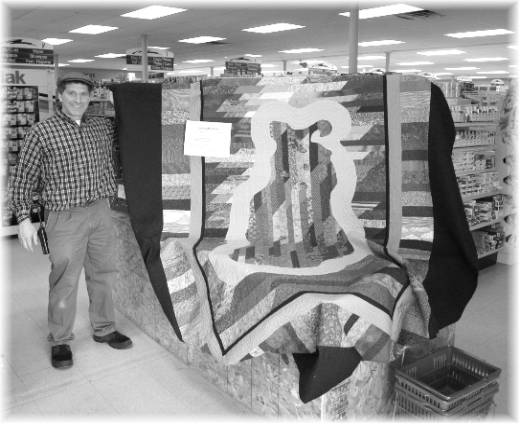 The Talking Threads Quilt Guild is pleased to present its latest raffle quilt–a Beaver Island masterpiece! Over a dozen ladies have spent many, many hours stitching this quilt.
Horizontal blue strips represent the water that surrounds our Island; vertical green strips form the Island itself; even the inland lakes are appliqued in their proper places.
The quilt measures 88 x 128–queen size with enough quilt so no pillow shams are needed. Or the quilt could become a stunning wall hanging, if you prefer.
Tickets are $5.00 apiece, 5 for $20.00. Profits will be divided among BIRHC, the BIFD, and the BI EMS. Contact Connie Wojan or me for tickets.
– Judy Meister
---
The Real Beacon:
---
Search the Beaver Beacon Web Site & Archive: