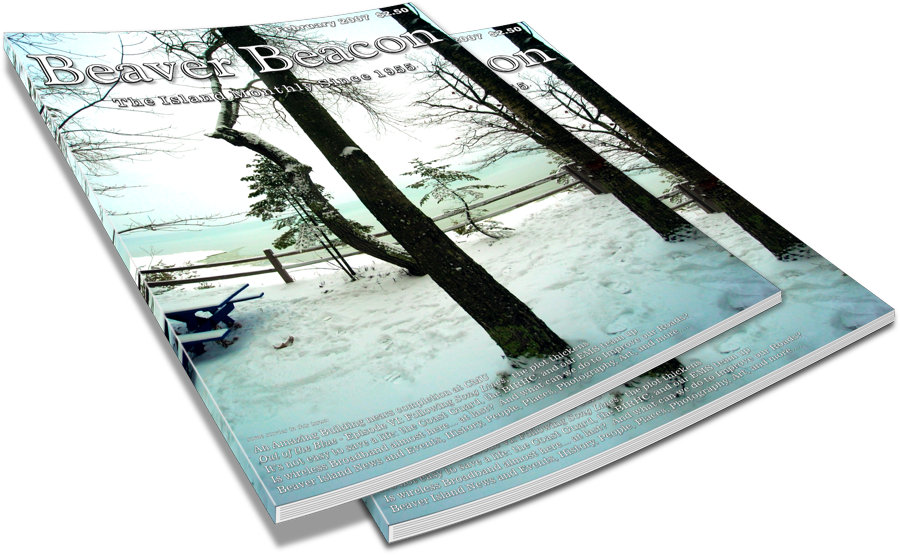 News from the Townships
Year-end report from our EMS
School board filing deadline nears
What can we do to Improve our Roads
It's not easy to save a life on a night like this - the Beaver Island Rural Health Center, EMS, and Coast Guard ship Biscayne Bay team up to achieve a night rescue
Is Wireless Broadband almost here, there, and everywhere? Visits from OnWeb90 and Public and Joint Township Meeting with Central Solutions, Inc.
On This Date
A Bumpy Month for Islanders
CMU's new Academic Center
How is it possible? Tim Turns Fifty!
Out of the Blue - a serial science fiction story starring people and places of Beaver Episode 6: Certainty
Welcoming Yoo
Goodbye to 'Papa Bob'
Brad and Drew graduate
Neal Green receives award
One Hundred Years Ago
Students Sparkle at the Geo Bee
News from the Health Center; BIRHC Plans New Summer Fundraiser
About the Cover: the long-delayed snow finally blanketed Beaver Island on January 15th, including the beautiful scenic overlook built by the Friends of the Trails at Martin's Bluff.