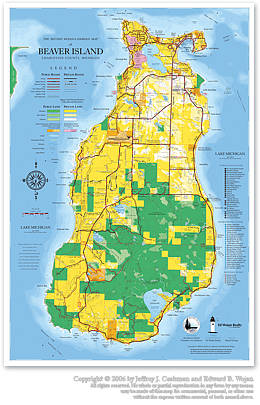 The original Wojan-Cashman Map of Beaver Island sold for 29 years...
As of July 17, 2006 the Second Wojan-Cashman Map of BEAVER ISLAND, a new fully updated map, is available for sale around town and from the Chamber of Commerce.
The new Beaver Island map features 29 years of new roads and trails around the Island, topography, private roads and trails, a more detailed legend, nature preserves and common land areas, and much, much more.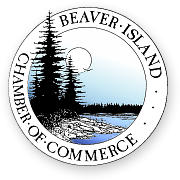 If you would like to get one of these new maps — a high-quality Beaver Island Map direct from the Chamber of Commerce, please mail your name and address, along with a check for $7.00 per map which includes shipping and handling to the Chamber of Commerce. The Beaver Island Chamber of Commerce will mail your map(s) the same day your check is received.
19" x 28" Full Color on 80# cougar offset
(19 7/8" x 28 7/8" overall dimension)
A Must for Visitors
Only $7.00 by mail
Shipped the Same Day Your Check is Received
Order Yours Today
Send Requests for Map(s) to:
Beaver Island Chamber of Commerce
P.O. Box 5
Beaver Island, MI 49782